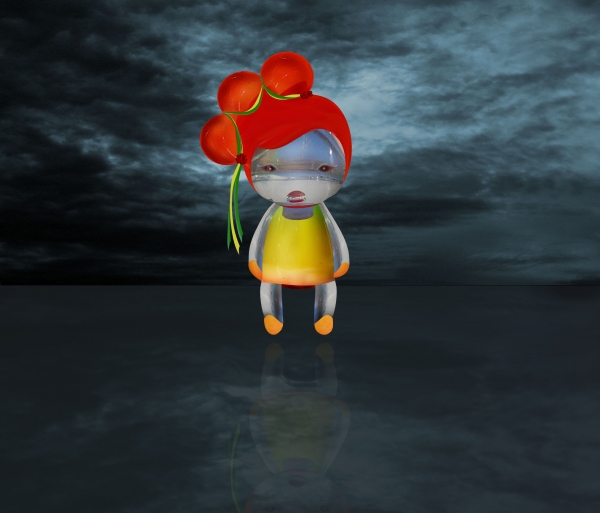 In today's we will presenting how to make a

little lost girl from the cocktail drinks in Photoshop. We use

some patience, burn tool, dodge tool and a lot of warping to get to the desired result, but eventually you'll end up with a super cute girl. So let's have a look.....

Step 1

Face and Lips - Look at the bottom of each glass and you will notice that the defect of the glass looks like lips. We will need to cut, flip and wrap to form face. Follow the visual guide below to get more details.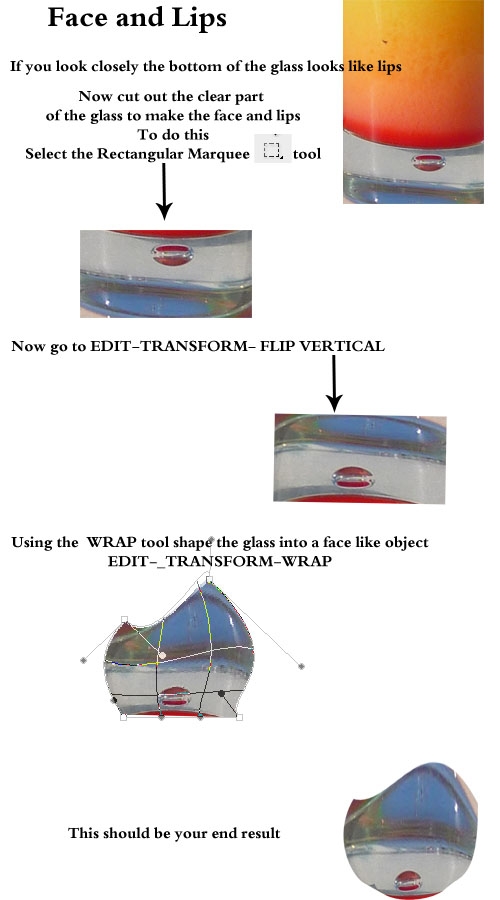 Step 2

The head and Hair
Before starting make sure each part of the hair is done on different layers.

Using the Rectangular Marquee Tool cut out the red part of the glass to create hair.

In this section you will have to use your judgment on how you want the hair to look, smudge until you form a circle. To make circle perfect erase the unneeded edges.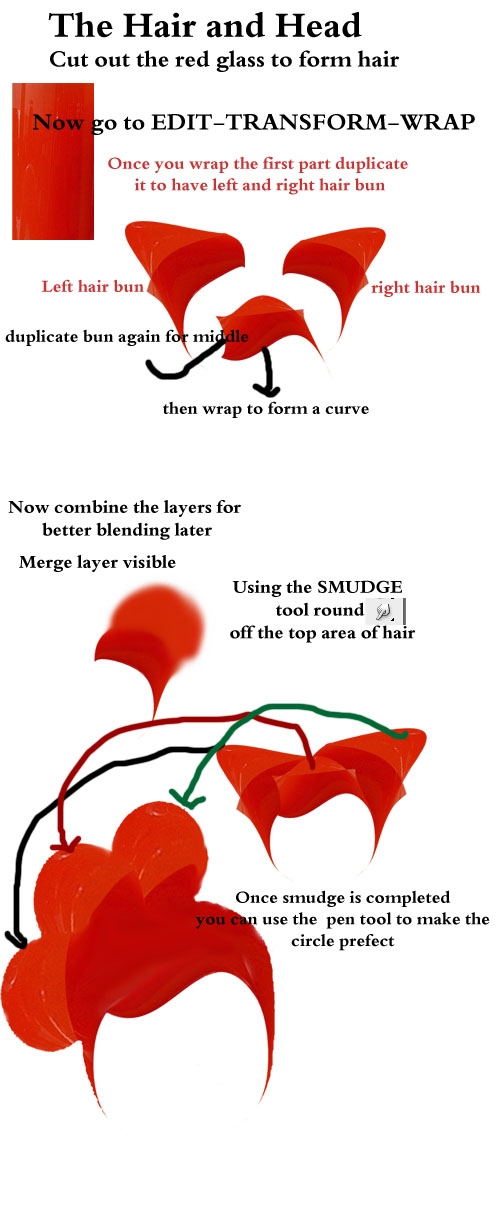 Step 3

The Arm

In a new layer, cut and paste the clear part of the glass shown below to wrap into arm.

The arm is one of the simplest part. All you have to do is wrap to from the arm, then duplicate and burn.

Please follow the below visual guide.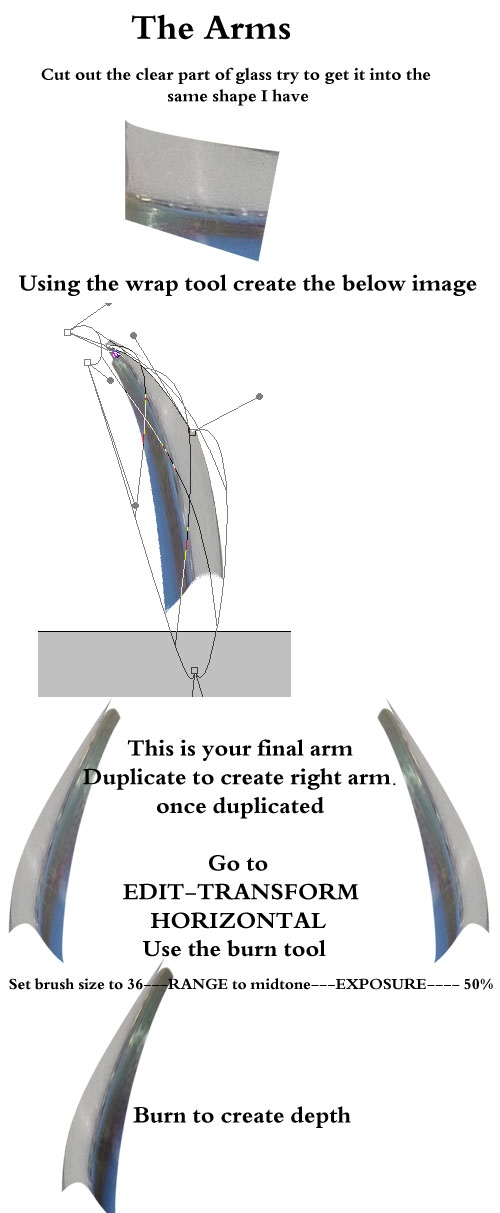 Step 4

The Legs

Use the arm to form leg

Take anyone of the arm and duplicate it again and now we will begin to work on the arm to form the legs

and fellow the visual steps below,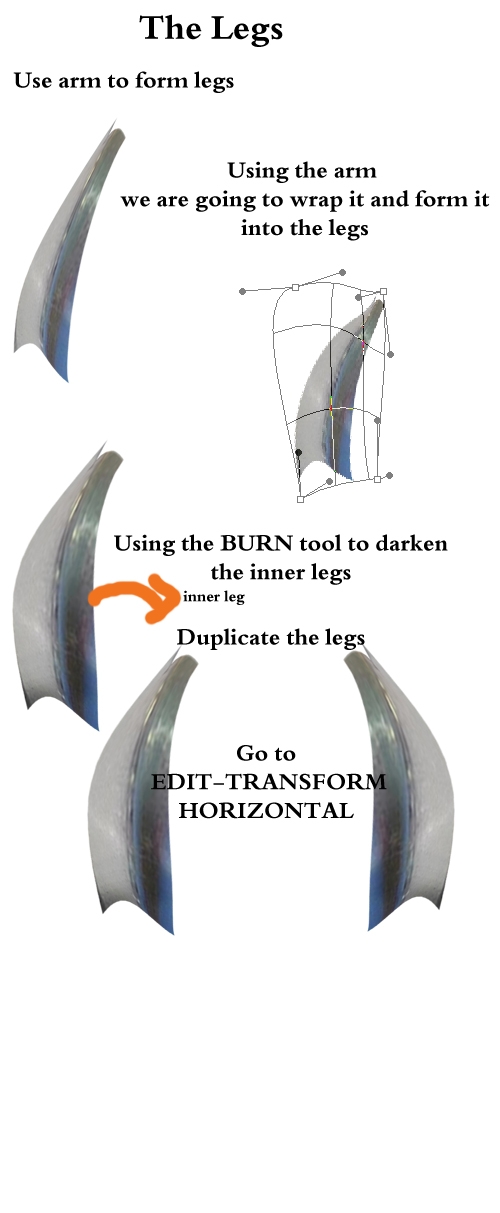 Step 5

Use the Head to form body.
follow the visual steps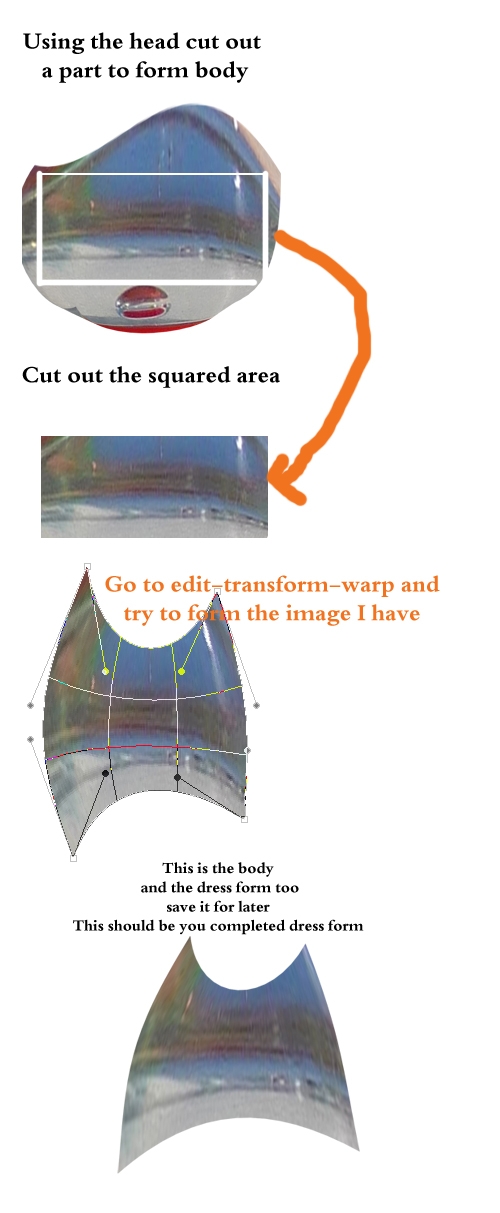 Step 6

The Body and Dress
fellow guide below and remember to use the clear glass form as a guide to warp the dress,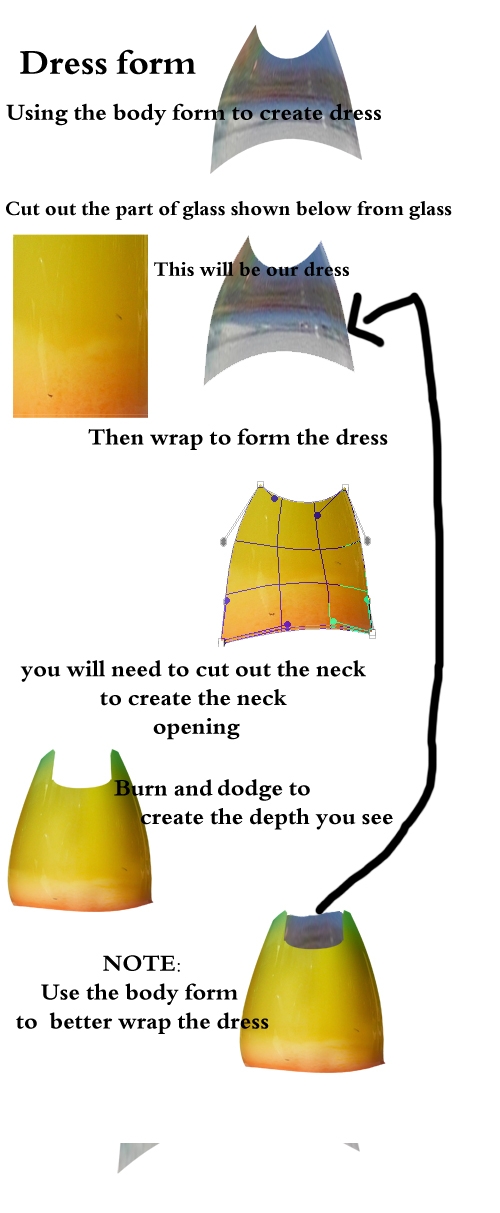 Step 7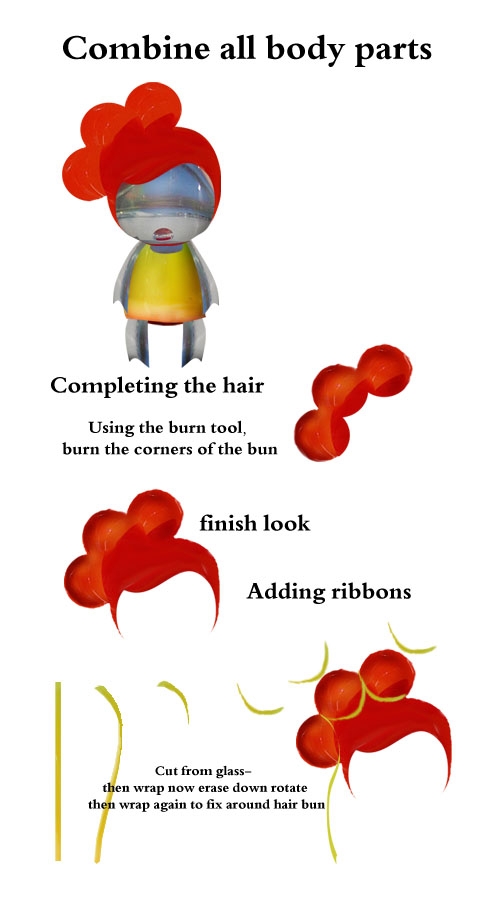 Step 8

Okay your almost finish, just add fingers and feet.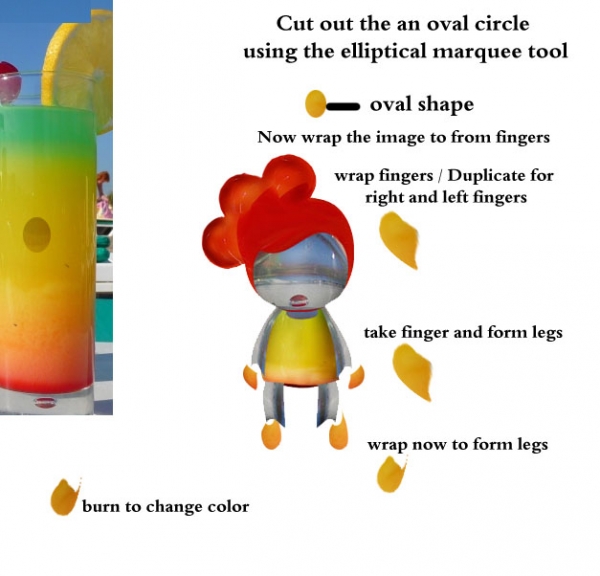 Step 9

The final step.

Background

GL and I hope you were successful in creating your own lost girl.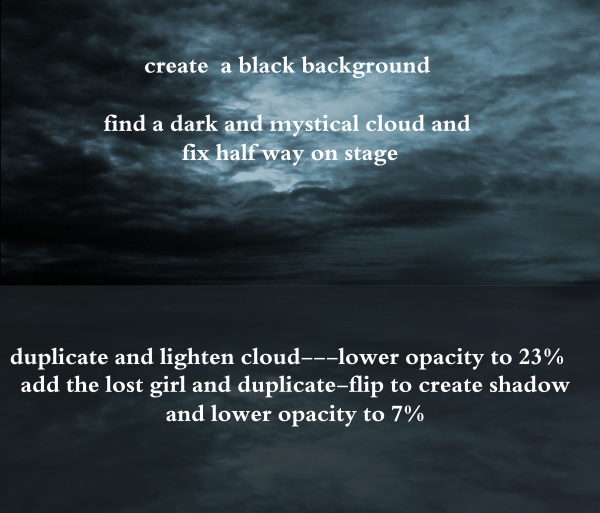 Step 10

this should be your final result.
Hope you can learn something new from this tutorial.
I feel really glad if you give me feedback through comment below. Soon i am going to show more interesting & innovative tutorials so please keep visit our blog. That's for now.
Feel free to contact with Clipping Design for clipping path service, image editing service, image masking service or any kind of design support.